So Vegan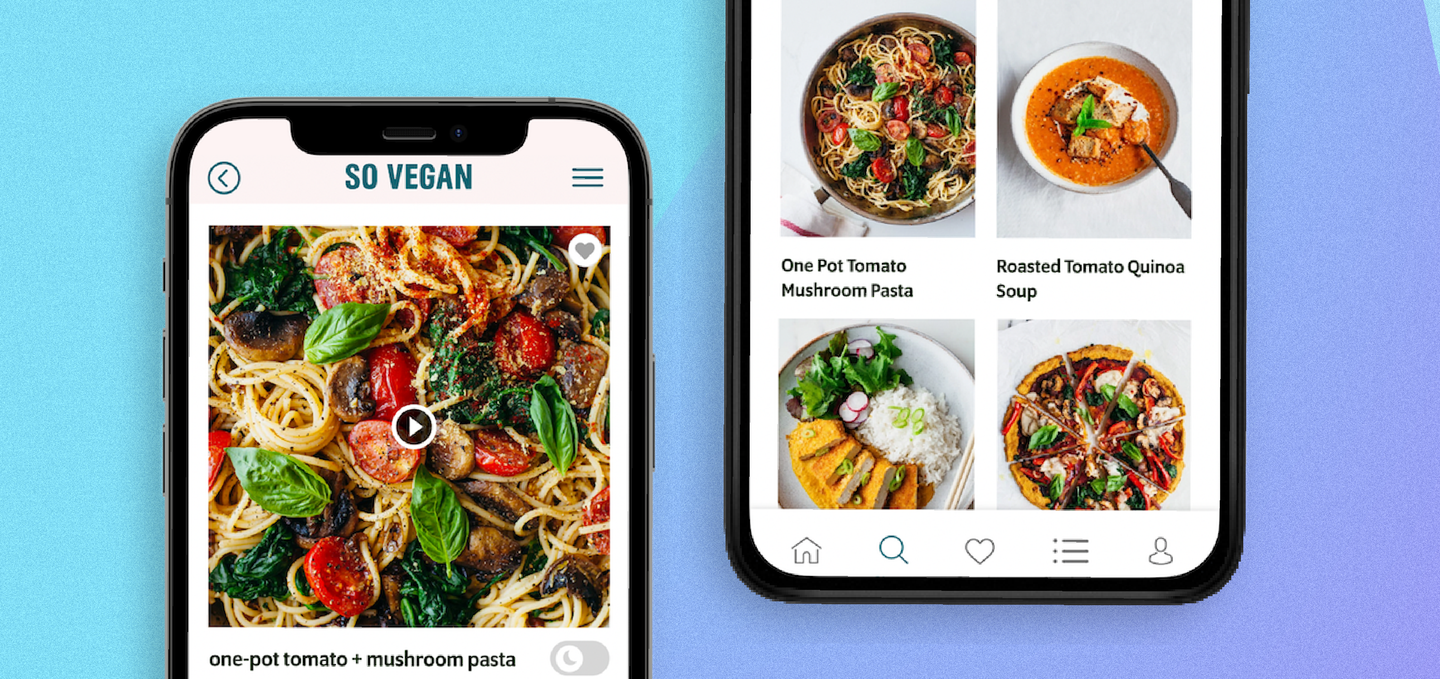 So Vegan wins Apple's App of the Day twice with Flutter
Goal
For many years, So Vegan had built an audience through their social media pages, YouTube videos, and printed cookbooks. They had millions of followers across their various channels, but lacked a centralized platform that combined the ability to host their existing core recipe content in a digital format, while also giving their team a platform to publish new recipes, videos, and high-quality images.
Why Flutter?
So Vegan reached out to a development agency, Arch, to help them build their first-ever mobile app. With a small development team consisting of two developers, a designer and a product owner, So Vegan wanted a solution that would be easy to manage and built to scale over time. Additionally, they wanted to deploy to both iOS and Android in order to reach the largest possible audience. Arch decided on Flutter, not only because of its cross-platform capabilities, but because it offered their team a blank canvas to capture the essence of their brand.
Using Flutter, Arch developed a high-fidelity prototype for So Vegan, including support for a premium/freemium model as an additional revenue source. Flutter allowed them to ensure that the app was easy for the So Vegan team to maintain, leveraging a single core CMS for uploading and content management within the app.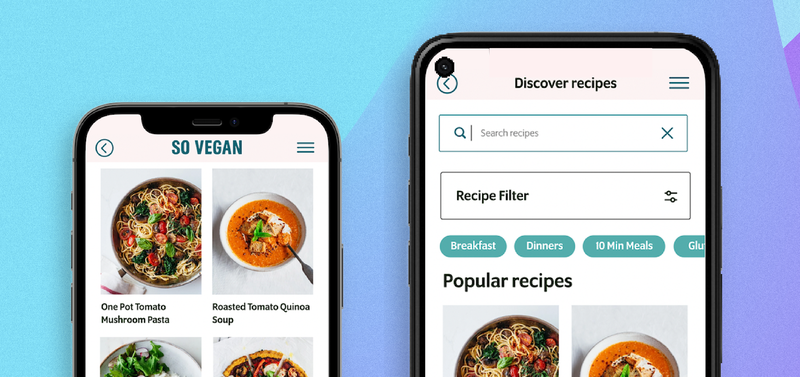 Their solution
With the green light from So Vegan, the agency built a sleek cross-platform app entirely in Flutter. "The developer experience is second to none," said Andy Lonsdale, Head of Frontend Development at Arch. They leaned on Flutter's Hot Reload capabilities and built-in Dev Tools to save development time. Additionally, Flutter's short learning curve helped them onboard and teach new developers.
The team used the Build Runner for internal code generation packages, which helped them maintain code standards and increase efficiency. They also drew from a series of libraries, including Flutter Bloc, and Hive which allowed them to create a higher-quality app in the short timeframe So Vegan needed.
"We're really pleased with the performance and the look-and-feel of the So VeganApp. The use of Flutter to create a cross-platform product has been a huge benefit for us in being able to provide the application to as much of our audience as possible"
Ben Pook and Roxy Pope, Founders, So Vegan
Results
The app now has over 45,000 downloads, and has been generating revenue since launch. It was featured by Apple as App Of The Day on two separate occasions, and has won a Web Excellence award for its user experience design. So Vegan has now successfully activated a new channel for the brand, allowing them to further support users on finding delicious vegan recipes, whilst engaging a completely new audience.